This is the homepage of the project
EXERCISES IN STYLES OF MUSIC
The English page is still under construction.
But here's some basic information about the project.
Ten years after the release of an unsuccessful solo album, I dare to launch a new music project which has – weird as it is - a good perspective to follow the failure – but at least on a higher artistic level.
The aim is to adapt as many musical styles as possible – the greater the gap between them, the better the result!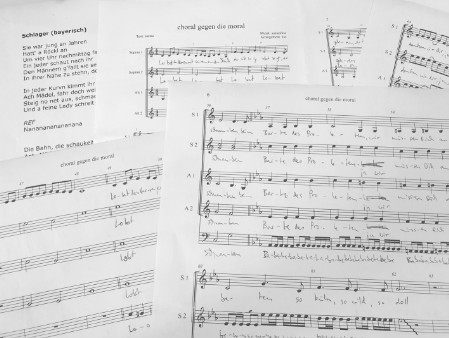 Must there always be a persuading answer to this question?
There is none. But please just check it out!

The french author Raymond Queneau attempted this with his "Exercises in Style" –
99 retellings of the same story
, each in a different literary style. It's literal art, it's smart – and it's incredibly FUNNY!
So, with reference to my idol Queneau, I determined a similar content, including a special scene - not set in the "bus S", but in "tramcar 23", before I started to write the first song.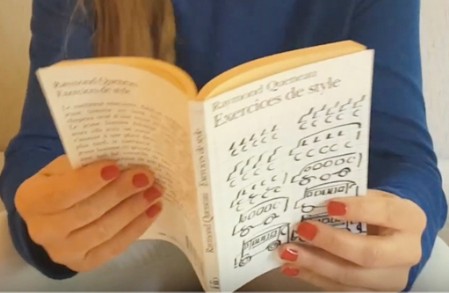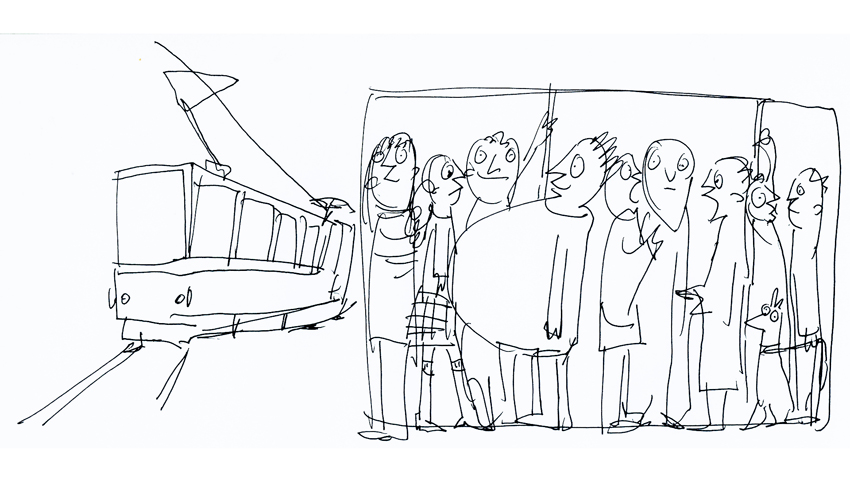 The Same Content
The scene contains several details which I force myself to re-use and to re-interprete in all of the different kinds of songs. A big bearded man who is stumbling around, a 17-year old girl who leaves after three stops. No story. No dramaturgy. I tried not to think too much about it before. And there it was – the template for all of the upcoming songs. Then I asked some professional musicians knowledgeable about different styles of music to participate, and so we got startet with the first six songs! A seventh exercise - Death Metal - could be released thanks to a successful crowdfunding campaign.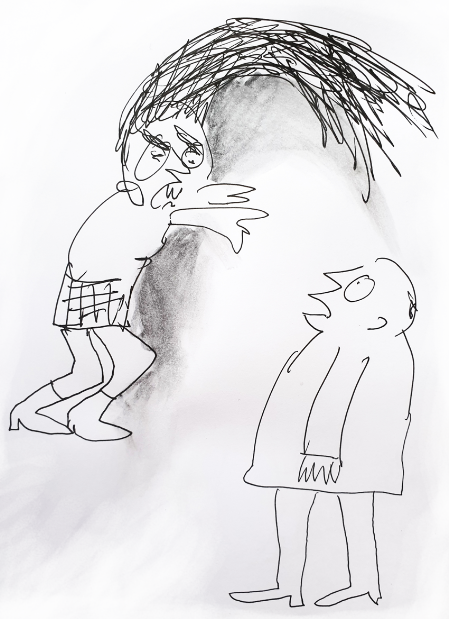 A documentary series about the project which I also had
produced was nominated for PRIX EUROPA in 2019 in the category RADIO MUSIC. That's what I am really proud of.
I would love to continue with exercise No. 8, 9, 10, 11.... Maybe I will never reach 99, but I would be pleased with 15 or 23. Let's see...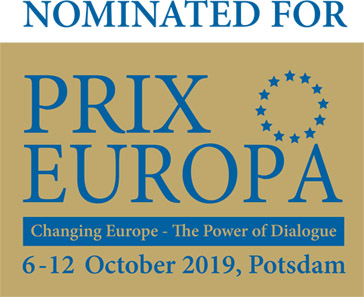 The Songs

Even if you don't understand all the German - here are the links to the songs. You are cordially invited to listen! Just check out the links within the
content-slider! -->
It starts with a German Schlager, typical
German popular music - mostly about love &romance. - I hate it, by the way.







But
please read the details of the content I had to (re-)use before, so you can better understand how much work it was to create these seven songs...
Here's a translation of the basic content I wrote down before starting with the exercises:
4 pm, in the crowded tram car number 23.
A girl of about
17
wearing a short tartan skirt and white knee-high stockings
is standing next to an elderly big man
with a full beard.
Every
time the tramcar stops or drives on
the girl steps aside
to avoid contact with the big man's body.
After three stops
she
gets
off and
sits down on a bench
in a tram shelter.
A well-dressed lady
comments the incident in a way which doesn't seem to suit
her appearance.
Later on
I see the girl again, sitting in the
city café on the
market place
together with a
dark-haired boy.
She's now wearing blue jeans and sneakers.
My name is Susanne Franzmeyer. I am a Berlin based audio artist and producer of radio features, music and other things you can listen to.